Good Morning Everyone,
How are you all doing? It is a bit dull and quite cold in part of the world this morning....
I have been up and about quite early this morning as I had a midwife appointment, and everything is fine with me and little one....apart from we're just not getting a lot of sleep as I am getting a bit uncomfortable, but anyway.
I have another card to show you this morning....
I have only realised that I needed a birthday card this morning so I went for something Clean and simple to make it quick, so I decided to go with No image but have my sentiment as my focus.
I embossed the top panel using my Swiss dots embossing folder and my cuttlebug and then I used a Martha Stewart punch to punch the bottom border, I then decided to add the dotted pattern paper for a touch of colour. The little daisies was a die I used from my cuttlebug, which I just added the little green brads. The Happy Birthday sentiment was then lastly stamped onto a white die cut, which is a Nellie Snellen die I used.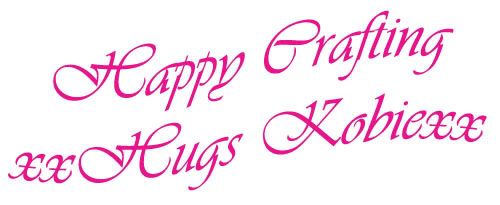 I am entering this into the following challenges:
Allsorts
- Say it with flowers
Birthday Sundays
- Use Green
Cupcake Crafts
- Going Dotty
Crafty Ribbons
- Birthdays
Sisterhood of Crafters
- Birthdays
Whimsy Challenge
- Emboss it